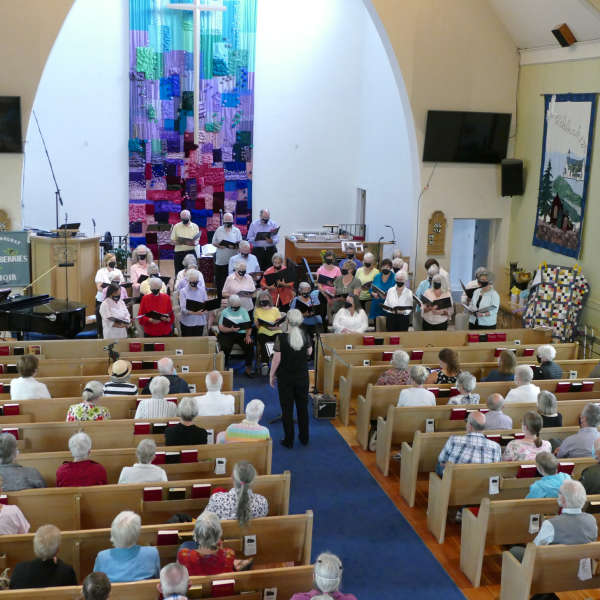 An uplifting concert to celebrate a (masked) face-to-face performance. June 12, 2022.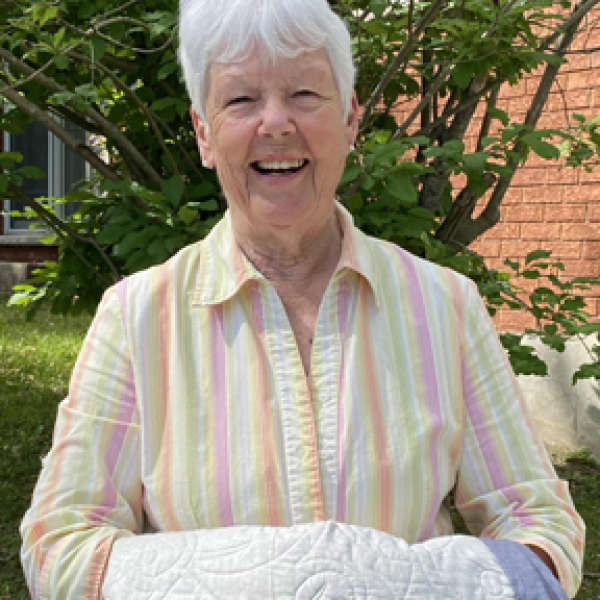 And the Winner is...Mary Mitchell
Mary Mitchell is a long-time friend of past Elderberries as well as present members! It's so wonderful that a choir supporter was the recipient of Elizabeth's Wilson's beautiful quilt!
Thank you Elizabeth Wilson!! You are a GEM for your generous donation and preparing for the draw! See the gallery for a closeup of the text.