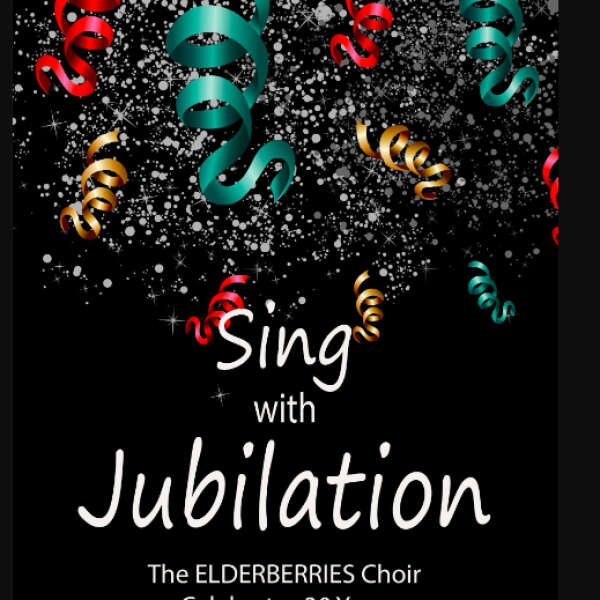 Come help celebrate the 30th Anniversary of the Elderberries Choir from Gravenhurst, Ontario. See Events page for more info and follow link to Town of Gravenhurst to purchase tickets.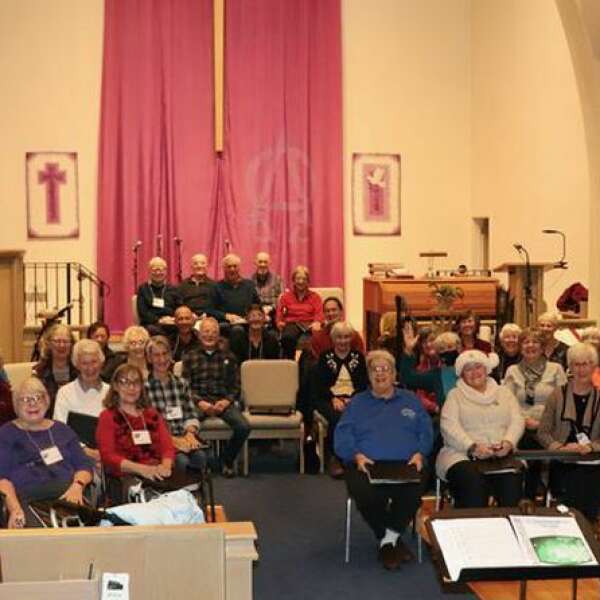 An article from Muskoka Region online newspaper. The Elderberries are celebrating 30 years of singing.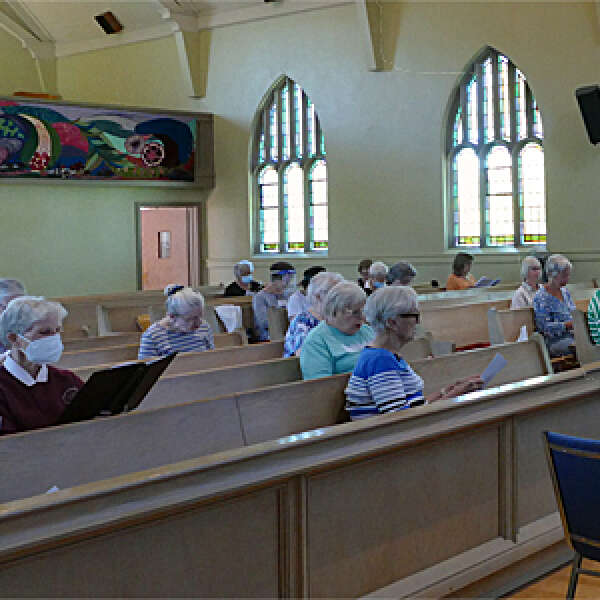 The first practice of the Elderberries 2022-23 season was held on Tuesday, September 6, 2022. This begins the Elderberries 30th season.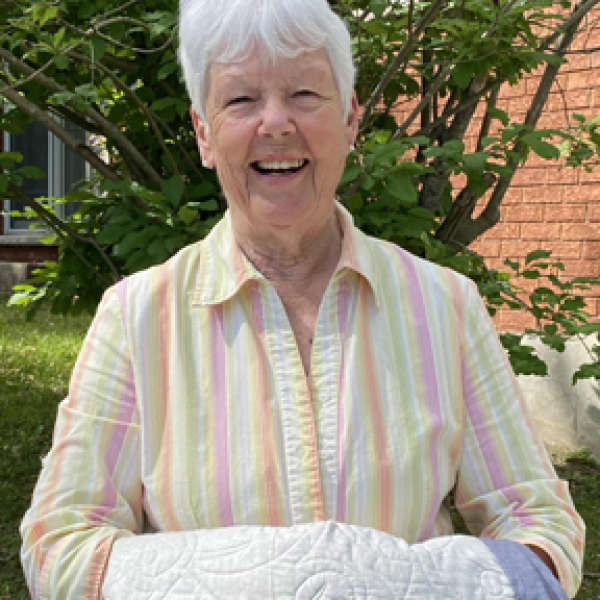 And the Winner is...Mary Mitchell
Mary Mitchell is a long-time friend of past Elderberries as well as present members! It's so wonderful that a choir supporter was the recipient of Elizabeth's Wilson's beautiful quilt!
Thank you Elizabeth Wilson!! You are a GEM for your generous donation and preparing for the draw! See the gallery for a closeup of the text.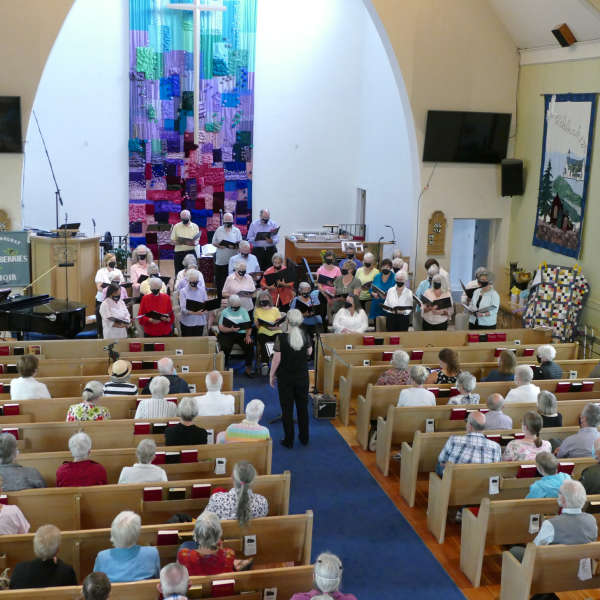 An uplifting concert to celebrate a (masked) face-to-face performance. June 12, 2022.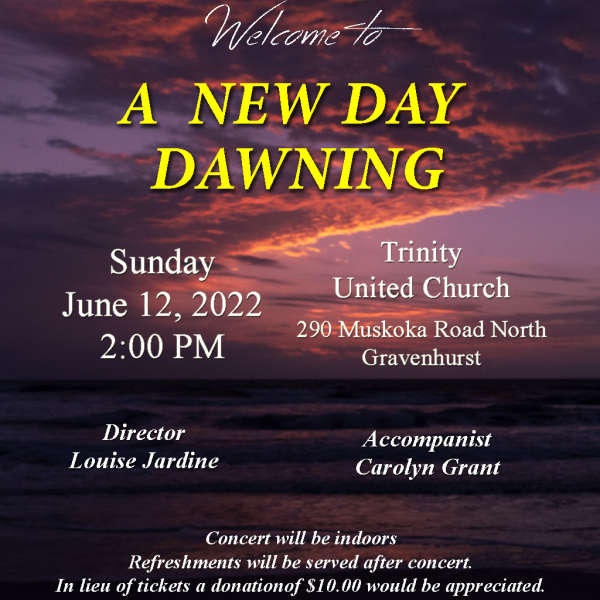 A New Day Dawning - Upcoming Concert on June 12, 2022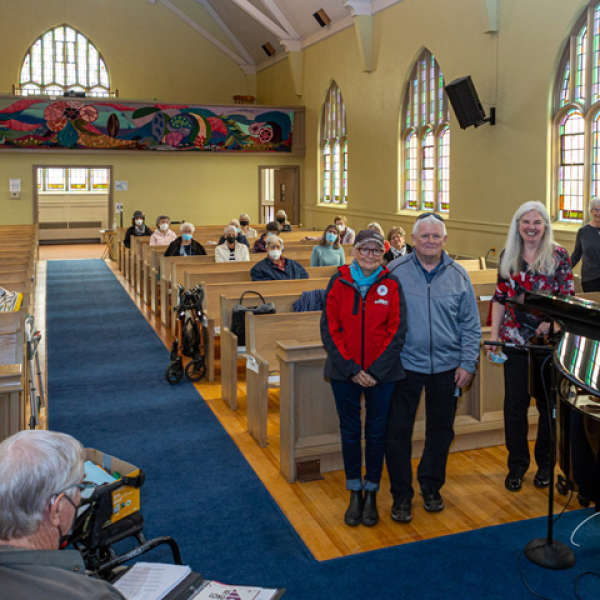 On Tuesday, May 3, the Elderberries were pleased to welcome Mayor Paul Kelly and his wife Sue to our practice at Trinity United Church. Click for more including video.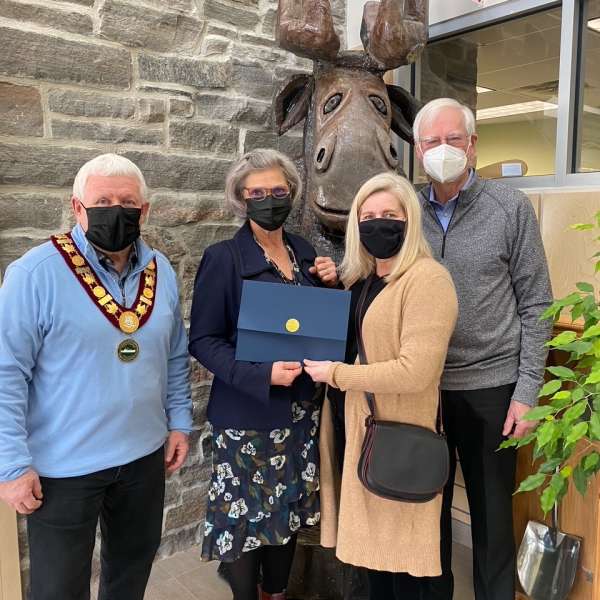 On Wednesday March 16 2022, Mayor Paul Kelly of the Town of Gravenhurst joined by Deputy Mayor Heidi Lorenz and District Councillor John Gordon awarded a generous grant to The Elderberries Choir. Accepting on the choir's behalf is Paola Randall, Fundraising Chair.